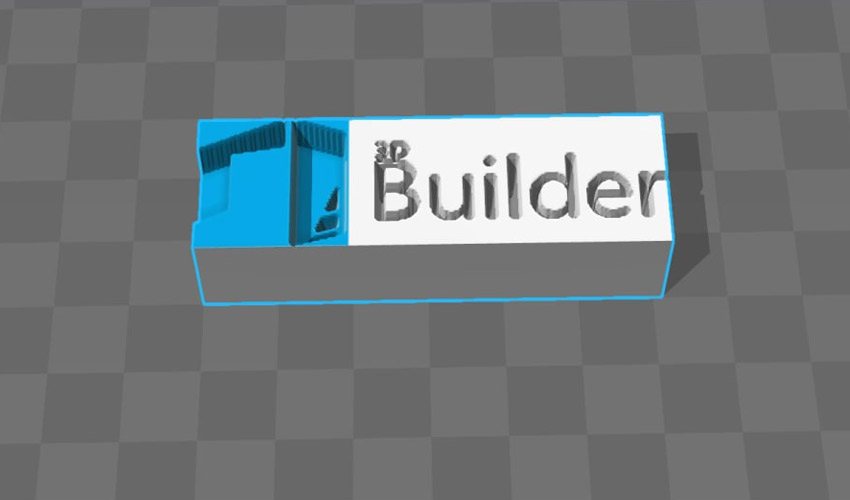 3D Builder is Microsoft's 3D modeling software that allows you to easily design, visualize, or quickly make changes to a 3D model. It is a free solution that is installed by default on all Windows 10 computers. 3D Builder is compatible with 3D printing as it allows exporting models in STL, OBJ or 3MF format. Microsoft also offers a wide range of 3D models that can be downloaded for free directly from the interface. The 3D software now receives many positive reviews for the numerous functionalities it offers.
Created in November 2013, the 3D Builder is a real gem for Windows users. Shortly after its launch, Microsoft announced a partnership with Materialize to facilitate direct 3D printing of the designed models. Plus, they also offer a mobile version to allow for even more creativity. 3D Builder models based on the construction geometry of solids, just like Tinkercad. For example, the user can represent an object by combining various simple shapes such as cubes or spheres using Boolean geometric operators (addition, subtraction, intersection, etc.).
The main features of 3D Builder
The 3D Builder software is free to download from the Windows Store and is only compatible with Windows. It's available on PC and mobile, but also on the Xbox One, HoloLens, and Surface Hub. As previously explained, 3D Builder offers three main functions: creating a 3D model, modifying a 3D file and viewing. When the user opens the software, they can see recently viewed models, load a model from a library provided by Microsoft, or start creating their own file – either from scratch, via a 3D scan, or from a model previously created uploaded to another platform.
Creating a 3D model is quite intuitive since everything is done with simple geometric shapes: cube, cylinder, pyramid, hexagon, tetrahedron, etc. These shapes are simply added, overlaid and crossed to get the desired result. The user can also add text on these shapes, change texture, color, etc. The Display tab allows you to get a wireframe representation, different shadow levels, transparency, etc., thus providing a very realistic visualization. Once the model is ready, you can export it in 3MF, OBJ, STL or PLY formats compatible with 3D printing.
If you don't want to create your 3D model, you can start with an existing file and modify it directly from the interface. The interface allows you to insert shapes, resize the object, deform it, etc. Basically, the user can modify the model as he likes. It is also important to note that the 3D Builder offers the possibility to repair objects before printing: the software detects potential defects, thus guaranteeing a cleaner manufacturing process.
The application is available in many languages ​​and can be downloaded HERE. A dedicated support has also been created, allowing you to follow tutorials, get advice and solve your potential problems. What do you think of Microsoft's 3D Builder software? Would you like a summary of the most important news in 3D printing and additive manufacturing directly and conveniently in your mailbox? Register now for our weekly newsletter and follow us on Facebook and Twitter to stay up to date! You can also find us on LinkedIN, Xing and Youtube.